Whether you have seen one of our Landscape Lighting Projects in your area, would like to improve security, need to improve safety or whether you are just tired of looking out your windows into a less than inviting "black abyss" that you call your back yard, you have now decided it's time to…
"Bring Your OutdoorSpace to Life… After the Sun Goes Down".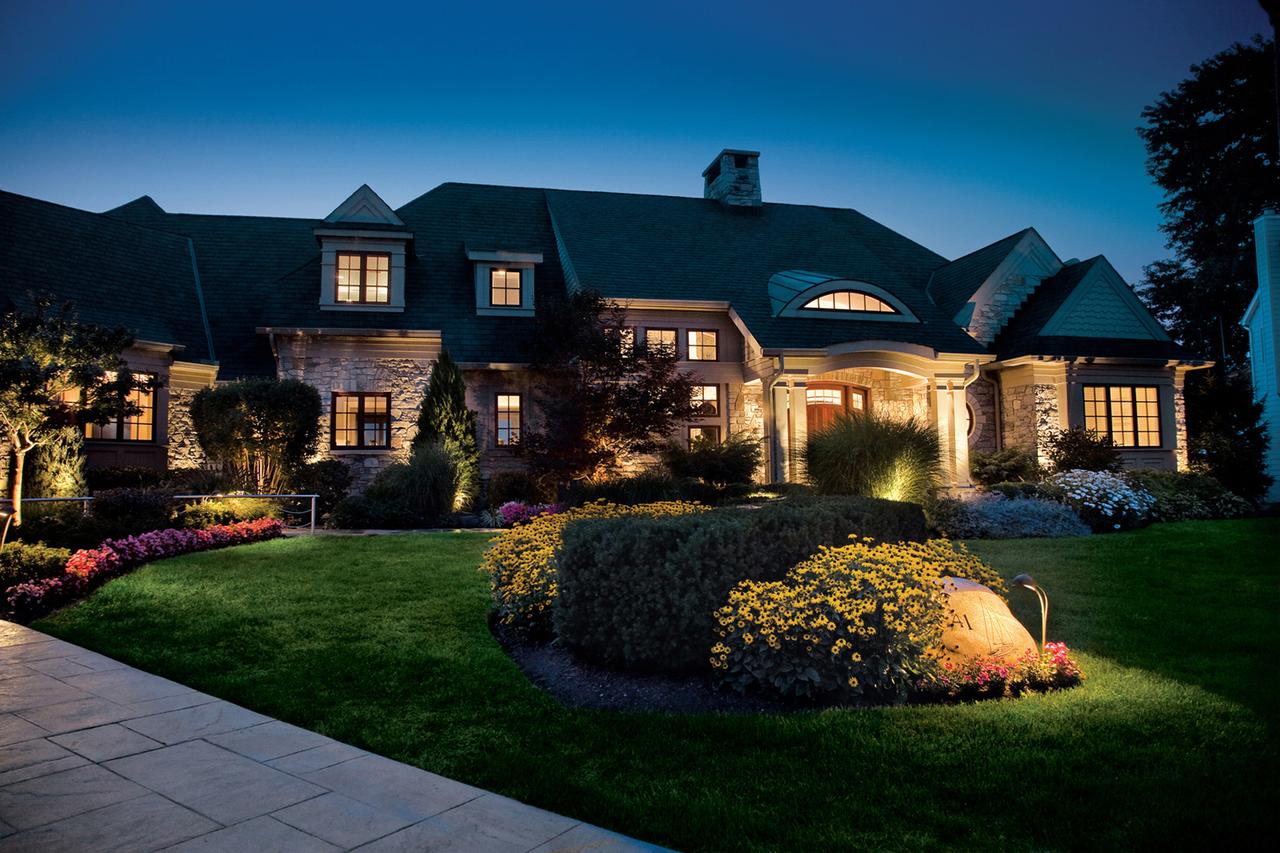 There is no question, coming up with a budget for most home improvement projects can be an intimidating and a somewhat daunting task. With this in mind, it prompted us to write this particular article, and we elected to do so in an extended effort to help you with the process.
So let's get started…
Think about how much you would like or are prepared to spend on your

Landscape Lighting System

?

Fact is… like most home improvement projects, you will probably end up spending a bit more than you had originally planned. Why… because that's just the way it always seems to work when it comes to home improvements. So this is why it's important to have a realistic budget in mind… BEFORE you head down the "unlit" path. Sorry, at The Landscape Lighting Company we have a sense of humor, so we just had to go there with that one. 
Decide what elements of the Landscape Lighting Design are most important to you? By figuring out your lighting priorities early, it will definitely assist you when you are looking to establish a realistic budget. While having every element of your OutdoorSpace illuminated with a variety of Lighting Techniques would be truly spectacular, it's important to set a realistic budget. With this in mind, the first place to start would be to figure out what's important to you, and list them in order of priority. Some questions you should definitely ask yourself…

Would I like to improve security at my property?
Would I like to improve safety at my property?
Would I like to improve curb appeal and the perceived value of my property?
Would I like to improve the overall

"ambience"

of my OutdoorSpace?
Some or all of the above?

Ask yourself this question. Do I need to accomplish all of my Landscape Lighting needs at once? This consideration is quite often overlooked but definitely worthy of some thought, because there is nothing worse than having regrets a few years down the road wishing you had "done this, or done that". With this in mind and depending on your budget, you could consider the idea of having your Landscape Lighting System installed on a "phased" approach.
That's right… do some TODAY and do the rest TOMORROW!
At The Landscape Lighting Company, we would be more than happy to sit down and create a "phased" Landscape Lighting plan for you.
Fact is… as long as certain aspects of the Landscape Lighting Design are factored in right up front, additional Landscape Lighting Fixtures can always be phased in at a later date. Just an idea!
There is no question, deciding on your Landscape Lighting priorities prior to contacting a Professional Landscape Lighting Contractor will definitely help to streamline the whole process.
When you have taken the time to figure what it is you would like to accomplish and you have established a budget that works for you, it's time to meet with a Professional Landscape Lighting Contractor and preferably one that offers Design Services.
There is no question, Landscape Lighting can be intimidating when you don't know where to start. This is where working with a Professional Contractor can make all the difference and really pay off. Don't be afraid to let your Landscape Lighting Contractor know that you have a budget and what your budget looks like. By doing so, it will help the contractor to create a design that works within your budget. On the flip side. If you don't let your contractor know what you are working with and what your expectations are, they will likely end up creating a design that just isn't financially achievable. Not good use of time for everyone involved!
No matter what your budget is… The Landscape Lighting Company can customize a Landscape Lighting Design that takes your priorities into consideration, with your budget in mind
We hope this article was informative and of benefit to you?
Still have questions or would like to book a Landscape Lighting Consultation or a FREE Landscape Lighting Demonstration?